Back to the writing
Job – I've got not just one, not event two, but three emails from my boss saying he liked the shit I am doing. I was worried there for a bit until I remembered that during one of the meetings he mentioned that he doesn't feel well and is on antibiotics. While I do want him to feel better (he's a good human and a smart guy), I figured this explains the emails. Oh, well, let's see what the next week will bring.
Stargate Atlantis Rewatch – I still firmly believe that wraith are an evolved version of vegans from Milky Way galaxy. Convince me otherwise!
Photography – editing through the backlog. Posted a couple of updates to Zealus Media – my main photography web site. Almost immediately got this shit from Tumblr: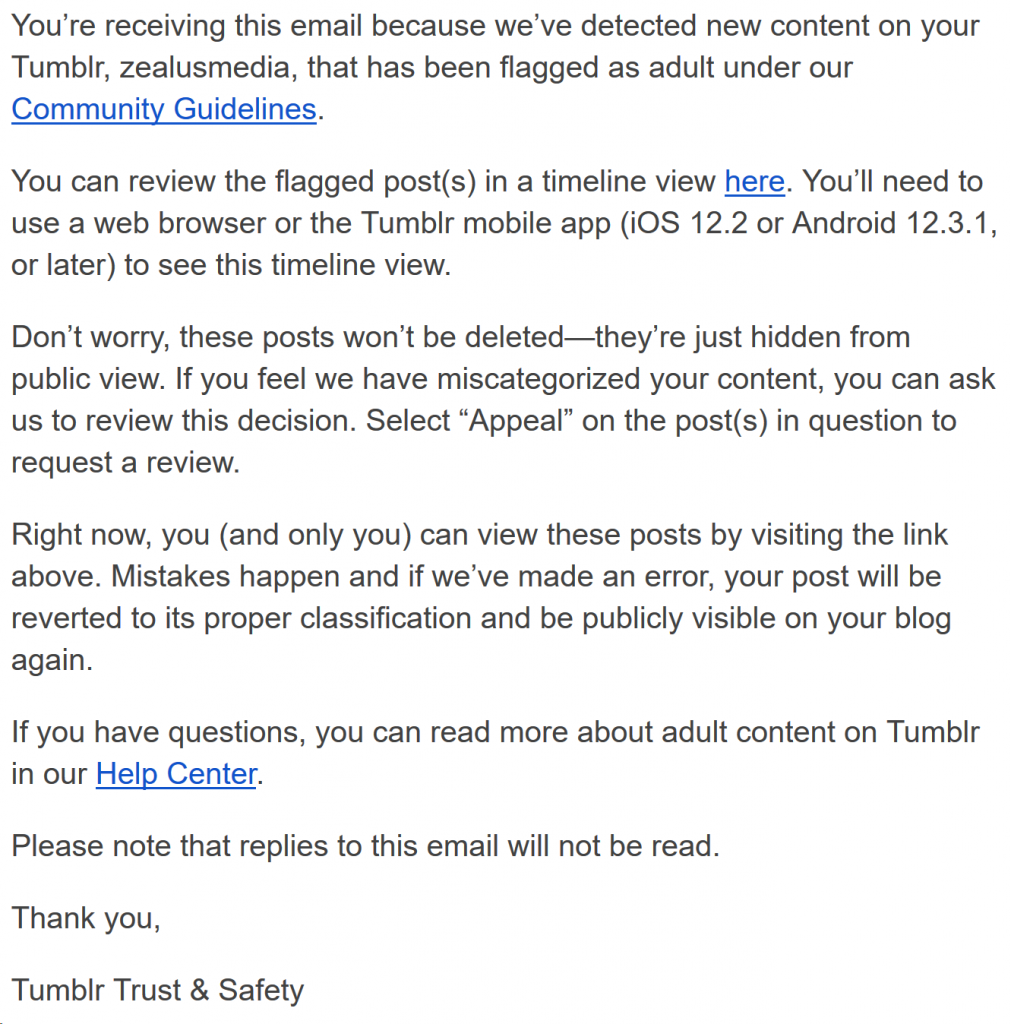 So, basically, fuck you, Tumblr – says I and deletes the account. Bye, Felicia. Where there is no trust – there is no safety. See the image I posted below, there's more here.